Intro to BW Darkroom Printing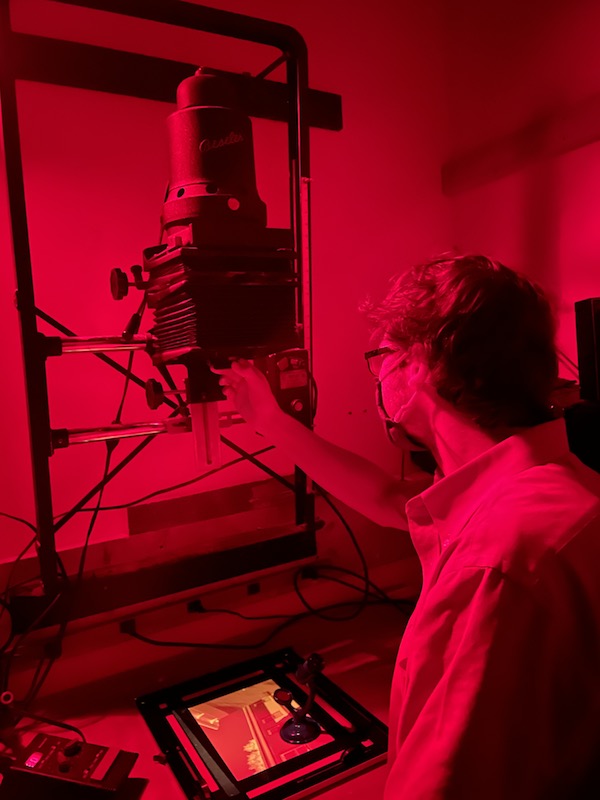 Learn how to make timeless traditional silver gelatin prints in this beginner one-on one darkroom course. Get the most out of your negatives by getting hands on under the safelight and discover the magic of watching an image appear seemingly out of nowhere onto your paper. This course will cover basics of darkroom safety and etiquette, printmaking methods, creative tools like dodging and burning, and much more. Understanding of the darkroom can give you greater control over the medium and open up all sorts of new possibilities for black and white prints. By the end of the class, you will have your own contact sheet and final print to take home with you. 
What we will cover
Darkroom safety and etiquette

Making a contact sheet 

Choosing the best negative to make a print

The chemical stages of print processing

Enlarger basics

Printing and evaluating test strips

Using darkroom materials

A few advanced methods such as dodging and burning, spotting, etc. 

Washing and drying of prints for archival stability
Requirements
Black and white negatives

Blotter book to take wet prints home (optional)
Instructor: Jake Batchelder
Length: 2.5 Hours
Cost: $140 (Combo Option: Take this course with Intro to BW Darkroom Printing and save 10%)
1. Review the details and cost of the private instruction you are interested in. Submit a request for a private instruction session.
2. Upon receipt of your request, you instructor will contact you with several options for days and time based on mutual availability.
3. Once you have agreed on a time and date, Full Circle will send you an invoice that can be paid online.